Third Party Assurance using International Standards
A new approach to governance, risk and compliance.
Need Third Party Assurance? Are you looking for independent verification of whether your governance, risk or compliance systems are effective and achieving their stated objectives?
Compass Assurance is the third party assurance service made for your business. We use ISO standards including ISO37301, ISO31000, ISO38500 and ISO26000 as tools to help organisations improve their risk, compliance, IT governance and sustainability practices.
ISO 31000 Risk Assurance
Due to internal and external factors organisations face uncertainty as to whether they will achieve their objectives.
ISO 31000 quite neatly defines risk in this way as the "effect of uncertainty on objectives".
Risk management refers to the systematic process to try and address this uncertainty or as described by ISO 31000 Risk Management is the "coordinated activities to direct and control an organisation with regard to risk".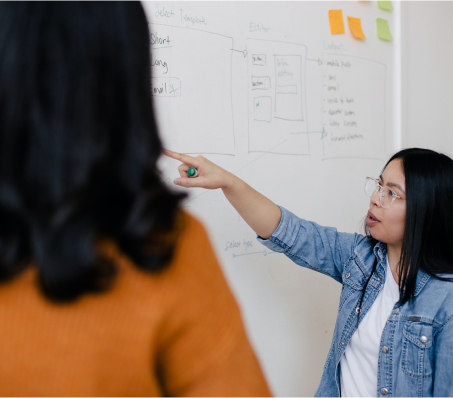 ISO 37301 Compliance Assurance
The guidelines on compliance management systems are applicable to all types of organisations. ISO 37301 helps establish, develop, evaluate, and maintain a compliance management system.
It brings together separate strands of compliance management and risk management, and its processes align very closely with ISO 31000, another risk management standard..
Investigate
& Find the Gaps
We help you identify gaps, issues, nonconformances, opportunities for improvement, areas of concern, evidence of conformity and sometimes best practice that exists within your organisation against the specific criteria of your assessment.
Customised
to your criteria
Your criteria for assessment may be an act of parliament, regulations, codes of practice, international standards, Australian standards, industry guidelines, voluntary commitments or it may be your own procedures and policies.
Access to
experienced professionals
We're not confrontational and we don't pretend to be law When it comes to governance, risk, compliance, IT security, WHS, environment and quality, we have access to some of the best assessors in Australia – a new approach to governance risk and compliance
ISO 31000 Certified Risk Manager
Do you need to learn to work in, design, implement or audit Risk Management Systems based on ISO 31000?
In this two-day intensive course, participants develop the competence to master a model for implementing risk management processes throughout their organisation using the ISO 31000 standard as a reference framework.
Based on practical exercises, participants acquire the necessary knowledge and skills to perform an optimal risk assessment and manage risks in time by being familiar with their life cycle. During this training, we will present the ISO 31000 general risk management standard, the process model it recommends, and how companies may use the standard.
Podcast Series: Business Systems and Success
We know that certification can do more for your business than just meet tender requirements by why take it from us? We decided to ask some of our clients to tell their story about the certification process and how their businesses have and continue to work toward success.
Business, Systems and Success is a podcast presented by Compass Assurance Services Managing Director Paul Lindsay. We speak with Australian business leaders about their businesses, their systems and how they achieved success.
Spark Solutions & Compass Assurance Services
Compliance Impact Ladder
In conjunction with the team from Spark Solutions, Compass Assurance has developed the Compliance Risk Impact Ladder.

This management system tool has been designed to assist organisations both large and small to understand how to structure compliance into their management systems.
Contact Us
Contact us and speak to one of our helpful team about your ISO certification needs. We can offer certification to smaller, niche standards and to other non-accredited (non ISO) standards as well.
Request a Quote
Request an obligation free quote today, tailored specifically to your business' certification needs and industry.
Self-Assessment
Checklists
We've worked hard so you don't have to.

Our self-assessment checklists break down the standard into easy to understand and manageable pieces. Completing one of these checklists will let you know how far your business is to becoming certified.

Our downloadable Self-Assessment Checklists are completely free!
PISO 31000
Risk Checklist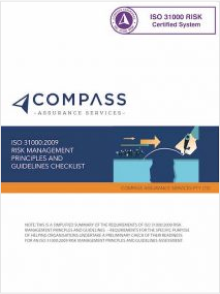 ISO 37301
Compliance Checklist