Lead Auditor Training Course
PECB Certified ISO 9001 Lead Auditor


Compass Assurance Training offers an internationally recognised certified Lead Auditor Course through our partner PECB.
What is the Lead Auditor Course?
PECB is a global certification body for persons, management systems and products. The Lead Auditor training outlines how to lead and conduct both internal and external audits. Compass Assurance Training offer Lead Auditor courses in the following standards:
ISO 9001:2015 Quality Management Systems
ISO 27001:2013 Information Security Management Systems
ISO 45001 Safety Management Systems
The course enables the participants to develop the needed expertise to audit a management system based on the required system and to manage a team of auditors by applying widely recognised audit principles, procedures and techniques.
What will I take away from this course?
The Lead Auditor course will cover the following Learning Outcomes;
An understanding of the relevant standard
An understanding of the principles of internal auditing
Plan and conduct an unbiased Management System audits in accordance with ISO 19011 for both internal and external purposes
Report the audit, including writing valid, factual and value-adding findings
Describe the roles and responsibilities of auditors and team leaders
Who can take these courses?
Entry Requirements? There aren't any. You are not required to have any prior knowledge of auditing or management system implementation in order to take the Lead Auditor course.
This course is particularly relevant for participants seeking to;
Auditors wanting to perform and lead management system certification audits
Project managers or consultants wanting to master the audit process
Individuals responsible for the quality, safety or environmental systems in an organization
Expert advisors for each relevant standard
Technical experts wanting to prepare for external auditing functions.
Course:
5 Day Lead Auditor Course
Classroom:
4 days of classroom-based learning with the option to sit the PECB exam on the 5th day.

Costs include your first 12 months registration with PECB.
On-Premises:
Have four or more people at your workplace that need to take a course? We can come to your premises and deliver the training course in-house. Contact Us for a customised training package.
Course:
Self-Paced Lead Auditor Course
Classroom:
This course is self-paced over three months.

You have access to a CAT tutor during this time and still, have the option to sit the PECB exam on a nominated date.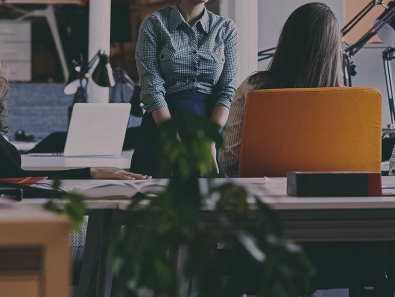 BACK TO COURSES
Auditor Training
Auditor Training courses can help you progress through your learning to deliver the best outcomes for you and your organisation.
All Lead Auditor courses have been mapped to National Qualifications. Successful students will receive a Statement of Attainment for the nominated units of competency on successful completion of post-course practical assessments.
Want to speak to someone?
Contact Us
Contact us and speak to one of our helpful team about your ISO certification needs. We can offer certification to smaller, niche standards and to other non-accredited (non ISO) standards as well.
Request a Quote
Request an obligation free quote today, tailored specifically to your business' certification needs and industry.